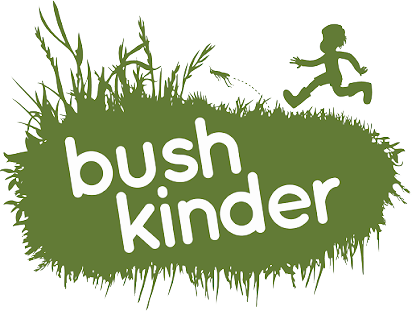 Bush Kinder
Bush kinder is based on the forest school concept which originated in Europe. Its aim is to get children outside and immersed in the natural environment regardless of the weather. The children utilise what nature has provided to develop their physical, emotional, social and cognitive abilities with educators taking a back-seat role and allowing the children to take the lead in their learning.
Our bush kinder sessions are held at Akoonah Park and we have identified a particular space that has natural boundaries and a variety of interesting elements to stimulate the children's interest. No toys are brought to bush kinder. The children use only what they find in nature.
Planet ARK research shows only 35 percent of Australian children play outside every day, and one in 10 only plays outside once a week.
This is in stark contrast to their parents' generation, with double that many saying they played outside every day as children. We provide a bush kinder program to our kinder children to extend on their outdoor play environment, creativity, social and problem solving, confidence and cognitive development.
The Bush Kinder program is held on alternate days each week for kinder children, to ensure every child is able to participate.