Additional Programs
Kids Roar - Personal Safety Education
The Kids ROAR Programs use Protective Behaviours Themes to educate children on the skills they need to enhance their own personal safety. Each year the KidsROAR Program visits our centre and delivers a program for 3- to 5-year-olds.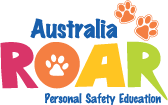 This program sets the foundation for understanding:
Feelings
Early warning signs
Safe and unsafe behaviours
The difference between public and private
Their private body parts.
The difference between safe and unsafe secrets
How to implement the NO, GO, TELL strategy
Who their trusted adults are.
Educators embed the messages delivered by the ROAR program into their own programs and use the language to discuss personal safety with children on a regular basis. "Commencing the KidsROAR personal safety message as early as possible is vital to reducing a child's vulnerability to abuse. Our programs include fun activities, songs and stories to engage the children throughout the session, whilst instilling key messages through repetition".
Responsible Pet program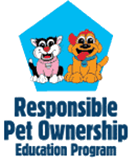 The Responsible Pet Program visit our centre each year with a suitability tested dog and demonstrate how to safely meet and greet a real dog. Each child is then given the opportunity to participate in the meet and greet with the pet educators dog.
For many children this can be their first interaction with a dog and provides a positive and educational experience for each child.
The interactive program focuses on teaching students: when dogs should be left alone, things we should not do to dogs, how can you tell if a dog is happy, scared or angry, a safe way to approach and greet a dog. and what to do if approached by an unknown or aggressive dog.
Splashes Swim School Water Safety Program

All 4-year-old kinder children participate in a water safety incursion. These sessions reinforce key water safety concepts including the importance of adult supervision, calling for help, swimming between the flags at the beach and staying safe in a variety of aquatic environments through songs, games, stories, and conversation. The program aligns with units on Wellbeing and Community.
The incursion is free of charge and is presented by an experienced AUSTSWIM qualified educator.
Each child receives a Splash's showbag, including a water safety colouring sheet, balloon, Splash's program information and a free lesson voucher.
Holiday Program
Kindergarten at Edrington Park Child Care Centre follows the Victorian school terms, therefore, over school holidays kinder does not operate. Many children choose to take holidays over this time so as not to interfere with their kinder term. For our remaining kinder children, we run a holiday program packed with exciting activities, themed days, incursions and excursions. All children of kinder age are invited to participate as well as their older school age siblings. Bookings must be made through the office. View Program >
Community Library Program
The EPCCC Community Library was officially opened by author, Hazel Edwards. The library provides opportunities for our community to actively participate in a literacy program that enhances each child's learning and development. We have a huge number of age-appropriate children's books available for children to borrow. Our library also has a variety of parent and teacher resources available to borrow.
Pre-School Medical Doctor
Dr. Rob Chan visits the Centre each Tuesday and is available for consultations and immunisations for both children and staff. This is a bulk-billed service. Details of a child's condition may be written on the form on the office bench or sealed in an envelope if you wish these details to remain confidential. A note will be left with the office after your child's consultation together with any necessary prescription. All consultations are carried out in the presence of a staff member.
Dental Health Checks
Each year our centre participates in the Monash Health Dental Screenings carried out at the centre. All children over 2 years of age are eligible for a free dental health check by a qualified dentist. Educators embed the messages delivered by the dentist into their own health and wellbeing programs with children.
...and a whole lot more!